What are Diablo 4 system requirements? You don't need a godlike PC to avoid hellish performance in Diablo 4, as the RPG will run on common tier hardware. That said, Blizzard has packed plenty of features for those with legendary calibre systems.
Diablo 4 minimum requirements are pretty low, as you can run the RPG game using an AMD R9 280 or Nvidia GTX 660, 8GB RAM, and a CPU like the Intel Core i5 2500K or AMD FX 8350. However, Blizzard says this ensemble is only able to churn out 30fps at 720p with settings cranked down low.
Here are the Diablo 4 system requirements:
Minimum
Recommended
OS
Windows 10 64-bit
Windows 10 64-bit
CPU
Intel Core i5 2500K
AMD FX 8350
Intel Core i5 4760K
AMD Ryzen 3 1300X
RAM
8GB
16GB
GPU
Nvidia GeForce GTX 660
AMD Radeon R9 280
Nvidia GeForce GTX 970
AMD Radeon RX 470
Storage
90GB SSD
90GB SSD
Aiming for Diablo 4 recommended specs will ramp things up to 60fps at 1080p, using medium settings. That's perhaps forgivable since the list includes the Nvidia GTX 970 and AMD Radeon RX 470 as suggested GPUs, as the former arrived back in 2014.
If you want to enjoy Diablo 4 Season 1 with your settings cranked up a bit, you'll want to try and meet the Diablo 4 high spec requirements. That means pairing an Nvidia RTX 2060 or AMD RX 5700 XT with either an Intel Core i7 8700K or AMD Ryzen 2700X. That get-up enables you to reach 60 frames per second at 1080p using high settings, which is somewhat surprising given the jump from medium.
High
Ultra 4K
OS
Windows 10 64-bit
Windows 10 64-bit
CPU
Intel Core i7 8700K
AMD Ryzen 2700X
Intel Core i7 8700K
AMD Ryzen 2700X
RAM
16GB
32GB
GPU
Nvidia GeForce RTX 2060
AMD Radeon RX 5700 XT
Nvidia GeForce RTX 3080
AMD Radeon RX 6800 XT
Nvidia GeForce RTX 40 series
Storage
90GB SSD
90GB SSD
Blizzard really cranks up the hardware heat with Diablo 4 Ultra 4K requirements, as the list mentions the RTX 40 series. Thankfully, the RTX 4070 is up for the challenge, as it sits beside the Nvidia RTX 3080 and AMD RX 6800 XT as recommendations.
That said, if you do opt for an RTX 4000 GPU, you'll be able to take advantage of the full Nvidia DLSS 3 suite, including Super Resolution and Frame Generation. The GeForce tools can boost fps further than ever using the power of AI upscaling, and it could make all the difference if you're aiming for sky-high frame rates.
Not only will you need one of the best graphics card options around to hit 4K 60fps with ultra settings enabled, but you'll also need 32GB RAM. That's double the amount compared to previously shared recommended specs, so you'll want to check out our best gaming RAM list if your rig requires a revamp.
There's no mention of Intel Arc cards, unfortunately. However, team blue claims that the Intel Arc A770 is more than capable of hitting over 100fps with XeSS enabled.
Even Diablo 4 size requirements aren't safe, as you'll now need to free up 90GB to install the Battle.net game. Blizzard specifically recommends using a solid-state drive, meaning you'll want to peek at our best SSD for gaming picks if you're still rocking a rickety old hard drive.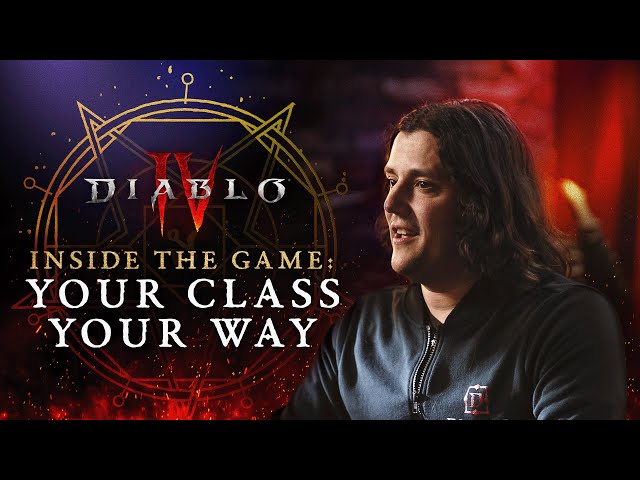 Check out our best Diablo 4 settings guide to keep you from hellish frame rates. And make sure to give our Diablo 4 Steam Deck guide a peek so we can help you get Blizzard's action RPG running on your beloved handheld.
We've also crafted lists for the best Diablo 4 classes and best Diablo 4 builds, so you can get the edge on other demon slayers exploring Sanctuary. Don't forget to check out our lists of the Diablo 4 world boss locations and Diablo 4 unique items too.
Take the Diablo 4 system requirements test over on PCGameBenchmark to answer the question… Can I run Diablo 4?